More evidence that even in our modern world some attitudes and assumptions haven't changed.
LadyRomp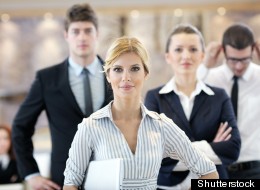 First Posted: 05/09/2012 3:30 pm
Investors Less Likely to Back Women-Led Ventures
Businesses trying to raise money by going public may have a tough time finding investors if a woman is at the helm, a new study shows.
Researchers at the University of Utah found that despite identical personal qualifications and firm financials, female founders and CEOs were perceived as less capable than their male counterparts. In turn, the initial public offerings for companies led by those women were considered less attractive investments.
"Bias against top-level female executives seems entrenched despite strides women have made in filling management positions within firms making their initial public offerings," said Lyda Bigelow, assistant professor at the University of Utah's David Eccles School of Business.
The study surveyed more than 200 second-year MBAstudents on their opinions of fictitious companies, some of which were led by men and some by women.  The results point…
View original post 244 more words